Dr. Lanre Towry-Coker
Click here for detailed CV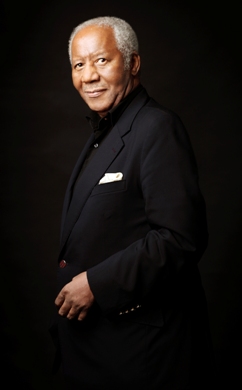 Architect Lanre Towry-Coker (Ph.D.) is the son of distinguished Civil Engineer who in the early 60's was the planning adviser to the late Malayan Prime Minister, Tunku AbdulRahman. Architect Lanre Towry-Coker was educated at the popular St. Matthias Roman Catholic (Primary) School, Lafiaji, in Lagos, and at the Kingston College, Surrey, in the United Kingdom, where he obtained the GCE 'O & A' Levels. He later received his academic training at the prestigious Architectural Association School of Architecture, London, (after passing the entrance examination). He then went to Thames University, where he completed his Royal Institute of British Architects' part 1 exams. Architect Towry-Coker, who holds a Post-Graduate qualification in Architecture from the University of North East London, completed his professional training at the world famous Royal Institute of British Architects (RIBA). He is also an Associate of the Chartered Institute of Arbitrators in the United Kingdom (ACI.Arb.) and a Fellow of the Nigerian Institute of Architects (FNIA).
A graduate of the renowned Harvard University Graduate School of Business Administration (OPM), in the United States of America (which he attended as a full-fledged professional in the course of his brilliant career).
Practice
A seasoned Architect, who started his own architectural practice in 1976. Architect Towry-Coker has originated numerous prestigious building all over Nigeria and has won numerous competitions. He was one of the original planners of Abuja and takes credit for originating the initial concept of the first hotel in the relocated Federal Capital, Abuja Sheraton Hote (now re-christened Meridien) won the competition to design the Abuja Conference Centre which was completed . Not long ago he was adjudged the best entry in an international competition (which attracted a total of 110 entries) to design the World Bank resident mission headquarters, and residences in Abuja, which was Commissioned. He has in his professional career designed and supervised several major buildings all over Nigeria.
A past Chairman of the Public Relations Committee and International Relations Committee of the Nigerian Institute of Architects (NIA). Architect Towry-Coker has led numerous delegations of the NIA to different types of organized parallel international and regional professional bodies. He was NIA's representative at the world photo – voltaic association arranged by the International Union of Architects and led the Institute's delegation to a forum held in Australia under the auspices of the Commonwealth Institute of Architects. More recently in 1997, he was the head of a Nigerian mission to the United States Building Business Symposium.
Public Service
His public sector career has been no less eventful and memorable. He was chairman Lagos State Waste Disposal Board, and was the Chairman of the Lagos State Luna Parks. He was also privileged to serve as Chairman of the Lagos State Investment Promotion Council and on the Technical Committee on Open Spaces.
He is an ex-member of the State Tenders Board. In 1999, Dr. Hon. Arc. Towry-Coker (PhD) was appointed the pioneer Honourable Commissioner for Housing in Lagos State. He served as a full cabinet member for 4 years, before returning to the private sector in 2003. He was a Member of the Presidential Committee on Housing and Urban Development, inaugurated by the President Commander-in –Chief of the Armed Forces, Chief Olusegun Obasanjo, in 2001-2002.
He served as Special Adviser on Housing and Urban Development for former President Olusegun Obasanjo, accompanying him to several Countries, including South Africa, Zimbabwe and then being sent back to South Africa to conduct and write a report on the South Africa approach to Housing delivery. During his tenure as Hon. Commissioner he completed no less than four large abandoned estates and initiated another fifteen housing estates in Lagos State.
Politics
Architect Towry-Coker, entered partisan politics in 1992 when he contested the Lagos Central Senatorial Seat under the banner of the former Social Democratic Party (SDP), He has over the years authored different publications on wide-ranging topical subjects which are of timeless relevance. These include 'Towards a Lagos State Environmental Protection Agency' (a seminar blue print). Low-income Housing, Technology Transfer: The Construction Dimension and The Metro –Line Affair (a review / plan for mass Transportation in Lagos State), among others.
A much traveled individual whose professional practice has taken him to no fewer than 36 countries scattered all over six continents. He is a member of the Nigerian-Asian Chamber of Commerce, Nigerian-British Chamber of Commerce and the Nigerian Institute of International Affairs (NIIA). A founder member of the Nigerian-German Business Council. He is also a member of the Nigerian Finnish Chamber of Commerce. He belongs to the boards of a number of companies and bodies including charitable organization like the Chris Ogunbanjo Foundation, Centre for Conflict Resolution and the Centre for the Promotion of an Industrial Society.
A warm and outgoing personality who in 1984 was nominated Outstanding Young Person (OYP) of the metropolis by the Jaycees (diminution of the Junior Chamber of Commerce International), a non-governmental organization. Architect Towry-Coker is a member of quite a number of charitable, social and sports clubs and organizations, notably the Lions Club International, Metropolitan Club (Lagos), Ikoyi Club (Lagos). Polo Club (Lagos) the Lagos Motor Boat Club, and Yoruba Tennis Club. Architect, Urban –Cum- Transportation Planner, Project Manager and Author all rolled Into one, Dr. Towry-Coker, with a knowledge of French, German, Russian Enjoys writing, researching and organizing in addition to playing badminton, golf, Squash-rackets and tennis occasionally.
Family
He is happily married with three children, all of whom are graduates from prestigious overseas Universities like Reading University (UK), Warwick University (UK), and the Manchester University Institute of Science and Technology.(UK)
Publications
Speech Delivered by Dr. Olanrewaju Towry-Coker Phd on "Infrastructure- "Key Challenge For Smes" at The Enterprise Development Centre (Edc) 3rd Alumni Conference at The Shell Hall, Muson Centre On November 29th, 2011
DR. LANRE TOWRY-COKER.
DIPL.ARCH.RIBA.FNIA, ACI.Arb. OPM (HARVARD), Ph.D (Planning)